The national pasttime of brand loyalty against all else has been objectively exposed by no other than the enigmatic Best Buys employee Brian Maupin in Western imperialist Amerikkka, who made respectable attempts at two animated videos regarding the items of the day the iPhone
4 and the HTC Evo - without a care for tomorrow's paycheck. He sums his cultural works best when he mentions in the following line:
"At its core, it's kind of a commentary on how people are loyal to their brands even if they get burned," said Maupin.
In the neverending fight for self-validation the key attributes of civilisation that are logic, reason and even intelligence that have often lost the game of life afterwards continue to take the back seat when your typical urban legends I mean your ordinary consumers that are power-charged by linear progression and strong emotions pursue the extraordinarily meaningful depth of brand loyalty instead.
Out of love and respect I have painstakingly taken off 20 minutes of my schedule to conceive a poster in order to properly honour these special and distinguished life forms on our planet in the ages to come: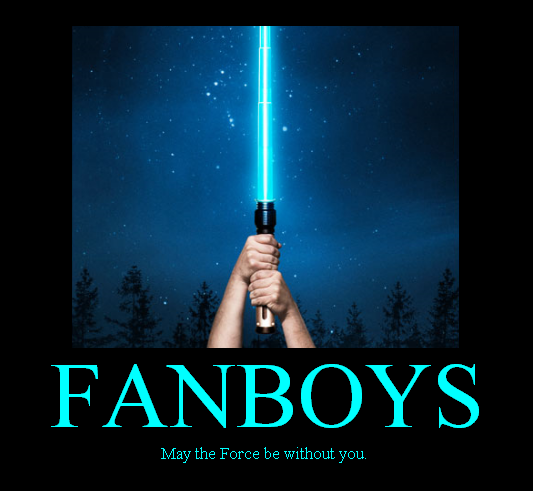 Brand betrayal on their part even in the slightest possible sense is unthinkable and ignoble, and care must also be taken to note that basic common sense is but another of their greatest enemies in life. These honourable warriors constantly fight to kill it, or die trying. They mean business.