I was a teen and young adult in the 60′s. I always admired those who were willing to go to jail for their beliefs. I am now 61 and have not yet had a cause to be arrested for.  I have tried, but I end up just being called disruptive and nuts. Do you have any suggestions?
- Bonnie

Bonnie. You have tried your best but, I'm sorry to break it to you, your best is still not good enough. You just need to try even harder, like protesting irresponsibly for your fanatical beliefs like you do but this time in North Korea for example. You'd get a far more profound official reaction than that of apathy and junior high name-calling. Don't give up on your dreams and beliefs. Let nobody take these away from you.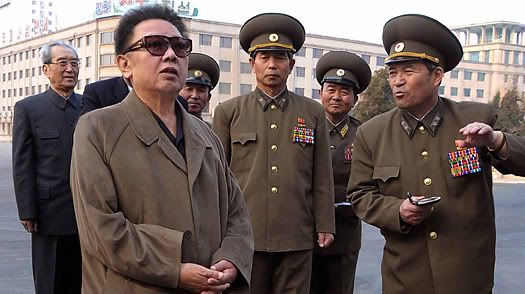 Senior army officer: "At this gap from the ground, especially with a good cable rope made by our state factories this unrepentant Amerikkkan imperialist will eventually give up against our ideological struggle, and die."
DL : "Ah, and I was so worried that she'd be alright."