In the Grand Hall of the People where I am known to have already taken up the arduous task of fathering technicians mostly from Third World countries I pledge my skills to the test once again against this South Korean boy that I have mentioned before.
His best character is ST DeeJay, but I managed to destroy him with ST Bison using very simple and practical techniques and without much difficulty. Surprised, he resorted to the shotokan turtles Ken and Ryu consecutively, but he fared even worse.
Going into random mode now he took a character that I do not really remember seeing him use before - ST. Feilong. He must be quite out of his mind. No matter, as I was starting to tire of using the Dictator. Switching to my most favourite character if not also the best that is the Super Original Balrog I made pretty quick work on him following my counter-bluff tactics that proved quite effective.
To add another Super Orginal Balrog win to my collection was enough - at least for the day. And so I closed off and expressed formal thanks for the Games.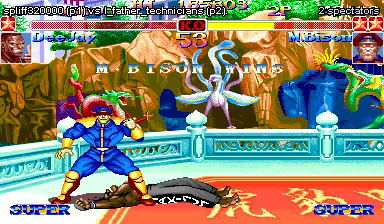 It's not often that I beat his ST DeeJay with ST M. Bison that I do not yet master.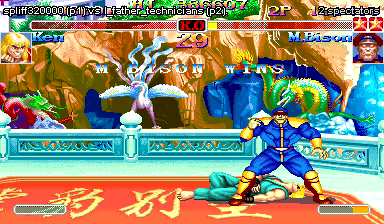 His Ken was a disappointment.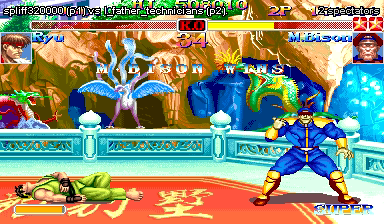 His Ryu was only slightly more entertaining, but was still a disappointment.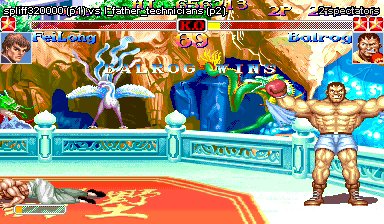 Super Original Balrog takes the stage once again!!! My heartfelt regrets go to
the home character.
You rarely see me play on the 2P side but that doesn't mean I have a problem from that end either. It was a series of landmark victories that culminated in great satisfaction. Meaning I do take him quite seriously as an opponent even though ironically I rarely take my opponents seriously when I decide to pick ST Bison (which is also because I don't know the commands to take the Super Original one that I LIKE EVEN MORE).