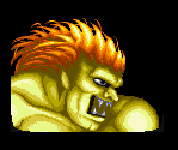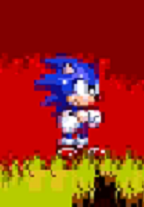 Look at the way his hair goes down at the back.
I have found FOUR distinct similarities between Blanka and Sonic:
#1 - Both have the same outlandish hair
#2 - Both specialise in rolling (they are their own projectile especially Blanka HAHAHA)
#3 - Both are cocky (Blanka's win quote in the II series is the cockiest of them all other than M. Bison himself that is just harsh)
#4 - Both debuted in 1991.
Hmm, you asses.