Here it is: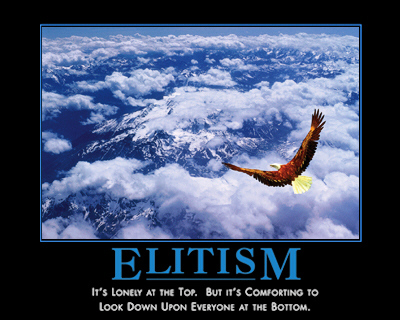 Even I am not immune to this mischievous scheme, as I have also at times been accused of being. One.

An. Elite. Hooray.

In any given race I would usually prefer to be the lone guy running ahead of all others, in a significant distance gap, and keep going on from there. Right, to the end. And in my pace and time I will find the means and strategies on my own to keep on ahead if not also on top, until I step past the finishing line. This is largely how I became a gold medallist in the 2.4 kilometre running event during my military training days, losing only to the coloured ethnic minorities (no racism but it's the truth that I'm that good and they are also very competitive). And ah, witness a monopolist in the making HAHAHA.

......

Well, that's just me trying very hard to cosplay myself as an elite like they claim I am. I have to live up to people's expectations you know. And on an unrelated note, I remember the words of Sir Alex Ferguson who heads Manchester United (and famously threw a soccer shoe at then star player David Beckham that caused him to climb to even greater fortunes in the States with a cut lip): "If you can't take a decision, then you're not cut out to be a leader."
I have little love for this man, but I find his principles to be fun and interesting nevertheless. And I want to be a Monkey God.


Peaches are delicious.