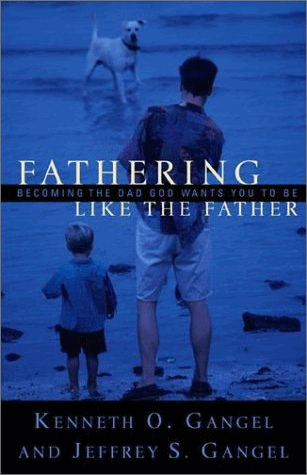 I have taken up reading recently.



Of late, I have noticed in the online matrix that there is a silent intense fascination for technicians, who are of course a core component in any working class society in the world. From the sum of my experiences I began seeing screen names by users from the glorious South Korea like "Technician-leftarm", "Technician-president" (not to be outdone obviously), "Technician-jian", "Technician-jwk", "Technician-choipnida" (from afar I thought it was choi panda), "Technician-SANDBACK" (okay here's one with a mad fetish), and what was believed to be a Korean thing went the way of the west as well with "immortal technician" put out by a user from the USA followed by Technician Mazter by a nutcase from Mexico.
.

So innocently I thought my new mortal responsibility was to assume the role of their father ie father them full-time, hence the counteroffer "I_father_technicians" was born.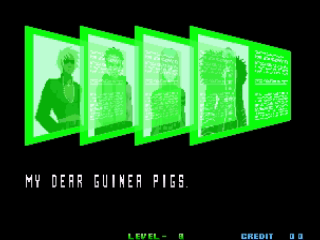 Hell, I am so irredeemably cheeky today.



* Sample picture from a later video taken



He was pretty good frankly, but honestly I never get sick of winning high-tier shotokan turtles. To quote an ancient expression: "owned".


★ PROPOSITION:

☆ OPPOSITION:

I am going to father like never before.
My Third World sons here I come!!!

***Disclaimer: This secondary account was also created with a view of allowing of letting my cousin have a crack on my turf. Sometimes he wins for me, and sometimes, he goes a bit too alternative and then, as I learned, radical, in a fashion that is quite, similar, to the notoriously Angry German Kid. =D

Well, boys will be boys, and so I don't care.

** September 20th update: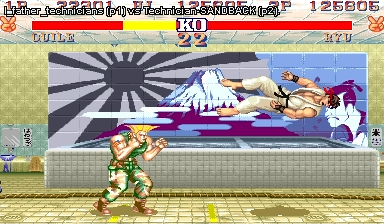 The final flashkick in this exclusive father-and-son battle.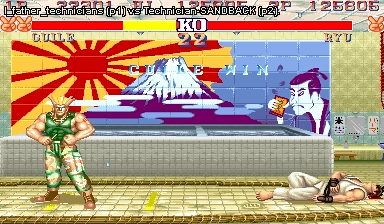 The father is of course smarter.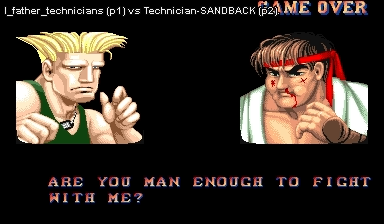 Who's your Daddy?